PRODUCT MENU
-
WCCO Belting
-
Presswheels
-
Kverneland Hay Spikes
-
Delmhorst Mosture Meters
-
Roller Chains, Leaf
Chains & Baler Chains
-
Sprockets, Platewheels, Taper lock & Reverse Taper
-
Bearings, Housings & Seals
-
Pulleys & Belts
-
Gerni Pressure Cleaners
-
Davey Pumps
-
Dolmar Chainsaws
-
Dunlite Generators
-
Jetstream
-
Tools Hand & Air Operated
-
Agparts Motors & Pumps
-
Fire Equipment
-
Onga
-
Murray Mowers
-
Tractor Parts & Accessories
-
PTO Driveshafts, Clutches, Universal Joints & Componants
-
Harvest Belting & Hay Equipment
-
Air Seeder Hoses, Secondary Heads & Components
-
Ground Engaging Tools
-
Batteries, Car, Truck, Tractor & Industrial
-
Britax Equipment
-
Donaldson Filtration
-
Hydraulic, Hoses, Fittings & Rams
-
Transport Chain & Load Binders
-
Fuel Pumps, Meters & Grease Guns
-
Engines & Generators
-
Safety Equipment
-
Welding Equipment
-
Clutches
-
Consumables
-
Specials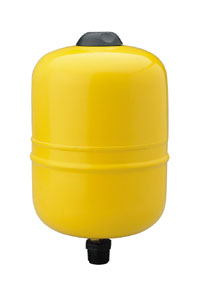 Robust hydro-pneumatic water pressure vessels of captive diaphragm design.
Captive diaphragm held firmly in a central position restricts movement allowing use of a thicker diaphragm material than a bag or bladder tank for longer life.
Heavy duty butyl diaphragm meets EEC requirements for potable water applications providing safe non toxic water storage.
Safe potable grade epoxy coating seals the water from the tank shell for long life.
Deep drawn steel shell with appliance like enamel finish protects against rusting for long life.
Supercell C tanks can be used as storage units for water under pressure in:
Household, farm or industrial water pressure systems
Hydronic heating system expansion tanks
Water hammer arrestor systems